Choosing An HVAC Expert That's Right For You
Building owners are likely to have many types of heating, ventilation, and air-conditioning problems:
From tenants:
"It's too hot."
"It's too cold."
"Not enough air is coming through the vent."
"The controls don't work."
To that, add your own concerns:
"Are my energy costs out of whack?"
"Is mold or indoor air quality a problem in my building?"
"Did I get the HVAC system that was designed?"
"How can I upgrade the entire system?"
How can you get these questions answered – by a vendor that is competent, has integrity, and can even suggest options you've not considered?
Assess Your Needs
With the range of complaints and concerns above, your system might need spot troubleshooting on occasion; or it might need regular maintenance . . . and an upgrade or replacement might do the trick as well.
How do you know? Essentially, you need an expert at your elbow to help you determine what's really wrong, what needs to be done, and what the short-term and long-term costs to you will be. By "costs," we're referring not just to the HVAC contractor's invoice, but your tenant relations, your energy costs, and your legal liability.
SMACNA contractors and their craftspersons have undergone in-depth training to hone their on-site and management skills and know-how. They update this knowledge on a regular basis. You won't find anyone better to have by your side when taking an inventory of your HVAC problems – and opportunities!
Assessing Capabilities
In finding a competent, capable HVAC contractor to use in your building(s), you will need to specify your needs. Consider that the HVAC Expertise team includes craftspersons and companies that do:
Commercial, institutional, industrial, and residential HVAC;
Architectural and industrial sheet metal;
Kitchen equipment;
Sheet metal fabrication (manufacturing);
Testing, adjusting, and balancing (TAB work);
Service work and new construction;
Energy management and maintenance; and
Even siding and decking.
It might sound quite challenging – but we've made it rather easy! When you go to our Member Directory, after you choose your state, you'll be taken to a screen where you can pick the specific type of work you would like done (as well as your city and/or county).
Assuming you've come here for HVAC expertise, you'll probably want to check the box next to HVAC.
Interviewing & Checking References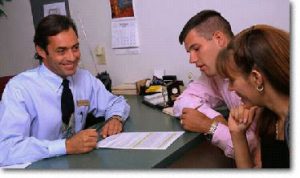 We're aware that you want more than this Web site's "word" on the quality of the SMACNA-SMART craftspersons and craftspersons you'll find at that site.
Don't be afraid to ask questions – in fact, we encourage you to do so.
Example: If you're looking for a contractor to do regular maintenance work, ask for instances where the contractor's maintenance work identified problems that hadn't yet occurred . . . saving money in advance.
And by all means, check references. As an organization with a deep history, we're fortunate that our member companies have HVAC expertise that dates back decades!